Congress Venue
Philippine International Convention Center
Vicente Sotto St, Pasay
Metro Manila
Philippines
Website: https://www.picc.gov.ph
Getting to Manila and the Congress Venue
Manila's main airport is Ninoy Aquino International Airport (NAIA), which is located approximately 10 kms from the Congress Venue.
For more information about how to reach the Congress Venue, click here.
Language
The official language of the Congress is English.
Time Zone
The time zone in Manila is Philippine standard time (PHT) which is 8 hours ahead the coordinated Universal Time (UTC+8).
Climate
The city of Manila has a tropical savanna climate with the high temperatures year-round. The temperature in November averages between 23 °C-30 °C with high humidity levels, which makes the real feel hotter than it is. November is part of Manila's wet season, it almost never rains all day, but it rains very heavily during short periods.
Visa Requirements
Visa regulations depend on your nationality and country of origin. Nationals from certain countries that are traveling for business and tourism purposes are allowed to enter the Philippines without a visa. A list of these countries and further guidelines can be found on the website of the Department of Foreign Affairs of the Republic of the Philippines. If your country of origin is not listed, we advise you to contact your local Philippine Embassy or Consulate for official instructions on the specific visa regulations and application procedures that may apply to you.
It is the responsibility of the participant to obtain a visa if required. Valid return tickets for the return journey and a passport valid for a period of at least six months beyond the contemplated period of stay are required for entry into the Philippines.
Official Letter of Invitation
Official letters of invitation designed to help overcome administrative difficulties in certain countries will be sent on request. It must be understood that such letters do not represent a commitment on the part of the Organizing Committee or Congress to provide any financial assistance. For an invitation letter, please send your request via the Contact Us page on this website. Please make sure to send us your full name (as printed in your passport), full postal address and passport number. An official invitation letter will be created and sent to you by e-mail within 5-7 working days.
Currency
The official currency of the Philippines is the Philippine peso (₱ or PHP) of which the Filipino term is piso. Notes come in denominations of ₱1000, ₱500, ₱200, ₱100, ₱50 and ₱20; frequently used coins include  ₱1, ₱5 and ₱10.
Electricity
Electricity in Philippines is 220V, with a frequency of 60hz, the following plugs are used: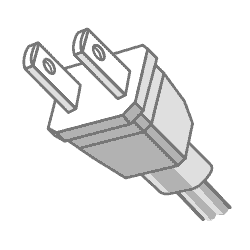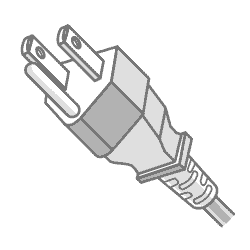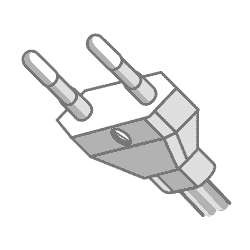 Dress code
During the entire Congress, the attire will be casual and informal.
Guest Attendance Policy
All event activities (including educational sessions, meal functions, exhibition hall, etc.) are exclusively reserved for registered attendees. Non-registered guests (including children, family members, colleagues, etc.) are not allowed in any of the event areas. Badges provided at registration are required for entrance into all functions and will be strictly enforced.
Safety and Security
Please do not leave bags or suitcases unattended at any time, whether inside or outside the session halls. Hotels strongly recommend that you use their safety deposit boxes for your valuables.
Liability and Insurance
The Congress Secretariat and Organizers​ cannot accept liability for personal accidents or loss of or damage to private property of participants. Participants are advised to take out their own personal travel and health insurance for your trip.
Congress Secretariat


Kenes Group
Rue Francois-Versonnex 7, 1207 Geneva, Switzerland
Tel: +41 22 908 0488   |    Fax: +41 22 906 9140
Agent for Italian Participants
As Organizers of the 11th Congress of the World Society for Pediatric Infectious Diseases (WSPID) taking place in Manila, Philippines from 5-8 November 2019, we entrusted TWT srl, Rome, to collect the applications from the Pharmaceutical Companies for the Italian Ministry of Health agency AIFA procedure, in compliance with the instructions given by the Legislative Order 219 of the 24th April 2006 – art. 124.
Please contact TWT srl latest 70 days before the congress.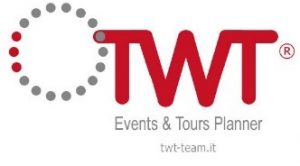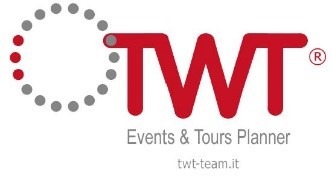 WT srl
Via Cagliari 13
00198 ROMA
Tel: 0039.06.44249321
Fax: 0039.06.44249327
Mr. Gianni Frontani
gfrontani@twt-team.it
Mrs. Anna Lupidi
alupidi@twt-team.it