World Society for Pediatric Infectious Diseases (WSPID)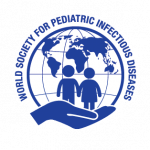 The World Society for Pediatric Infectious Diseases (WSPID) is a non-profit organization and a confederation of national and international Pediatric Infectious Diseases (PID) societies.
The main objectives of WSPID are to create a global network of PID societies for exchange of information and knowledge between the societies. The WSPID particularly aspires to promote the growth of PID societies in lower income countries and to promote the study and teaching of infectious diseases in those countries.
As a main way to reach its goals, the WSPID organizes international scientific PID congresses in regions that can assemble participants from less economically developed countries.
Pediatric Infectious Disease Society of the Philippines (PIDSP)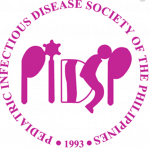 Driven forward by the ultimate goal of leading the fight against childhood infectious diseases, the Pediatric Infectious Disease Society (PIDSP), a subspecialty organization of the Philippine Pediatric Society (PPS) was founded in September 1993.
To this day, PIDSP continues to actively pursue its mission of battling infectious disease among children. It is committed to set the highest standards for education, training, research and practice in the field of pediatric infectious diseases. The Society continually promotes and demands professional excellence, integrity and exemplary conduct as it forges on as a leader in pediatric health care.
WSPID 2019 carries special significance for PIDSP, as it is happening 20 years after the Society first hosted the World Congress, and as it also coincides with the 25th  year since PIDSP was established.
African Society for Paediatric Infectious Diseases (AfSPID)

AfSPID was formally established in November 2012 after an informal session at the 26th International Paediatric Association held in Sandton, South Africa in August 2010, where considerable interest was shown by African delegates.
AfSPID aims at continent-wide communication for colleagues on the continent. Affiliation to WSPID is important for this African focus, with subjects addressed in the biennial WSPID conferences since 2011. Themes have included HIV in children, millenium developmental goals in Africa and outbreaks (Including how Nigeria limited the recent Ebola outbreak and various outbreaks in North Africa.
Asian Society for Pediatric Infectious Disease (ASPID)


The Asian Society for Pediatric Infectious Disease (ASPID) was organized in 1994 with its temporary headquarters in Manila, Philippines. From 2016 onward, ASPID headquarter is in Bangkok, Thailand.
ASPID promotes the advancement of knowledge and expertise in the diagnosis, prevention and treatment of pediatric infectious diseases in Asia by conducting seminars, workshops and other scientific meetings and to encourage collaborative national and multinational researches on pediatric infectious diseases of high priority.
Australian and New Zealand Paediatric Infectious Diseases Group (ANZPID)
The Australian and New Zealand Paediatric Infectious Diseases Group (ANZPID) is the paediatric specialty interest group of ASID. It is a focus group that aims to promote child health in the field of paediatric infectious diseases.
It promotes the exchange of information and ideas among people with a special interest in paediatric infectious diseases. ANZPID provides further education in the field through the organization of annual meetings, symposia at the annual ASID conference and communication of important paediatric infectious diseases updates. It fosters publication of scientific proceedings and other materials including reviews and clinical guidelines.
European Society for Paediatric Infectious Diseases (ESPID)

ESPID
exists to promote the exchange of information among people who have special experience in the field of paediatric infectious diseases. The society promotes research and training in PID by organizing regular scientific meetings, forming international study groups and networks, participation in advisory boards of other societies, organization of symposia at other international congresses, and through joint publications by members' publications in the Pediatric Infectious Diseases Journal and other journals.
Latin American Society of Pediatric Infectious Diseases (SLIPE)

One of the most important objectives of SLIPE is to increase communication on pediatric infectious diseases, news and updates, through the organization of different kind of academic and scientific activities and events across the Latin American region.
SLIPE appoints several Committees focused on different subjects such as perinatal infections, HIV, immunization, bacterial resistance, etc, which work and develop diverse kind of documents and papers. It also organizes consensus on a number of subjects regarding pediatric infectious diseases.
Pediatric Infectious Diseases Socciety (PIDS)
PIDS is the world's largest organization of professionals dedicated to the treatment, control and eradication of infectious diseases affecting children. Membership is comprised of physicians, doctoral-level scientists and others who have trained or are in training in infectious diseases or its related disciplines, and who are identified with the discipline of pediatric infectious diseases or related disciplines through clinical practice, research, teaching and/or administration activities.